Beyond Your Identity (Identityを超えて, Aidentiti o Koete) is the twenty-eighth episode of Kamen Rider Ex-Aid. It features Poppy Pipopapo's return to CR.
Synopsis
Emu managed to notice Poppy smiling after the Rider's battle against Lovrica. With her sudden change of heart, Emu believes that she was suddenly swept up in all the commotion. Although he was attacked by Kamen Rider Poppy, Emu does not believe she is a bad Bugster. When Kamen Rider Chronicle starts up once again, Poppy Pipopapo is summoned. When Emu confronts her, he shouts "You aren't like this!" to her, just as she appears to deliver the final attack at the Riders who violated the game...
Plot
to be added
Cast
Guest Cast
Suit Actors
Gashat Used:

Ex-Aid
Brave
Snipe
Para-DX
Poppy
Ride-Player Nico

Level Used:
Energy Items Used:

Para-DX
Unused

Iron-Body, Instigate, High-Jump, Recover, Shrink, Giant, Invisible, Confusion, Emission, Liquefaction, Separation, Dark, Stretch
Errors
When Parad transform into Fighter Gamer, his Gashat Gear Dual shows the Perfect Puzzle side instead, when usually he showcase the side he's transforming into.

In addition to that, if one notices carefully, Parad didn't spin the knob all the way through - the "dent" on top/bottom of the knob wasn't aligned with the Gashat.
Notes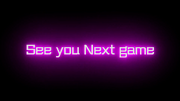 Closing Screen:
Count at episode end
Video Game References in this episode:
This marks the return of Brave Beat Quest Gamer Level 3 since episode 13.
This is the first time Hiiro transforms directly into Brave Beat Quest Gamer Level 3.
This episode marks the first time Parad transforms directly into Fighter Gamer level 50 without assuming Puzzle Gamer first onscreen. Though Parad technically turned into Fighter Gamer directly in an earlier episode, but offscreen.
External Links
References
Ad blocker interference detected!
Wikia is a free-to-use site that makes money from advertising. We have a modified experience for viewers using ad blockers

Wikia is not accessible if you've made further modifications. Remove the custom ad blocker rule(s) and the page will load as expected.