Crisis (危機, Kiki) is the forty-fourth episode of Kamen Rider Kuuga.
Synopsis
Enokida tries to figure how to balance her work and her motherly duties as the final Go-Level Gurongi uses a tactic to guarantee passage through the Final Gegeru.
Plot
to be added
Cast
to be added
Form Changes
Kuuga - Mighty Form, Pegasus Form
Notes
Digital Releases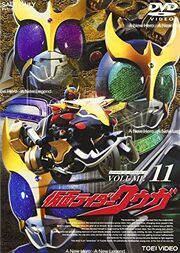 The DVD Release of Kamen Rider Kuuga Volume 11 features episodes 42-45.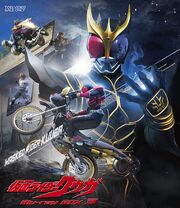 The Blu-ray Release of Kamen Rider Kuuga Volume 3 features episodes 34-49.[1]

References
Ad blocker interference detected!
Wikia is a free-to-use site that makes money from advertising. We have a modified experience for viewers using ad blockers

Wikia is not accessible if you've made further modifications. Remove the custom ad blocker rule(s) and the page will load as expected.