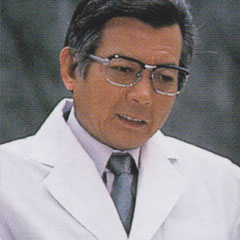 Dr. Hajime Kaido (海堂 肇博士, Kaidō Hajime Hakase) - He is Ryo's father's friend and is the researcher of the biochemistry which is also the teacher of a university. He cooperates in Ryō unstintingly. Birth of the 10th! Kamen Riders All Together!!
Behind the scenes
Portrayal
Dr. Hajime Kaidō was played by Eiji Karasawa (柄沢 英二, Karasawa Eiji).
Ad blocker interference detected!
Wikia is a free-to-use site that makes money from advertising. We have a modified experience for viewers using ad blockers

Wikia is not accessible if you've made further modifications. Remove the custom ad blocker rule(s) and the page will load as expected.