Grand Baraom's Death (壮絶バラオムの死, Sōzetsu Baraomu no Shi) is the forty-sixth episode of Kamen Rider Black. It featured Kohtaro Minami's final showdown with Grand Mutant Baraom. It also introduced Whale Mutant and saw the Creation King speak for the first time.
Synopsis
With the death of Biishum, Baraom decides to battle Kohtaro one last time in vengeance, while the beginning of an unnatural phenomenon forces Shadow Moon to make his move towards Black's King Stone.
Plot
to be added
Cast
to be added
Trivia
to be added
Digital Releases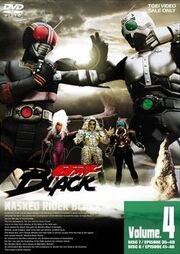 Kamen Rider Black DVD Volume 4 features episodes 35-46.[1]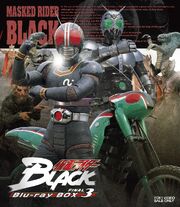 The Blu-ray Release of Kamen Rider Black Volume 3 features episodes 35-51.[2]

References
Ad blocker interference detected!
Wikia is a free-to-use site that makes money from advertising. We have a modified experience for viewers using ad blockers

Wikia is not accessible if you've made further modifications. Remove the custom ad blocker rule(s) and the page will load as expected.