Riddle!? The EP-Party Boy Squad (謎!?EP党少年隊, Nazo!? Ī Pī Tō Shōnen Tai) is the thirty-eighth episode of Kamen Rider Black. It features the first appearance of Shadow Moon's Handmaiden Mutants: Mara and Kara.
Synopsis
When Golgom creates a new political party claiming they'll bring about peace, Kohtaro investigates and discovers a nefarious plot using this guise.
Plot
to be added
Cast
to be added
Notes
Digital Releases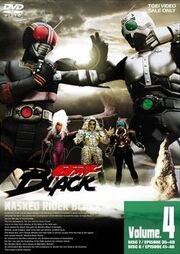 Kamen Rider Black DVD Volume 4 features episodes 35-46.[1]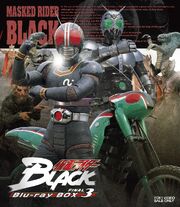 The Blu-ray Release of Kamen Rider Black Volume 3 features episodes 35-51.[2]

References
Ad blocker interference detected!
Wikia is a free-to-use site that makes money from advertising. We have a modified experience for viewers using ad blockers

Wikia is not accessible if you've made further modifications. Remove the custom ad blocker rule(s) and the page will load as expected.