Ryo Dies… (涼、死す…, Ryō, Shisu…) is the twenty-seventh episode of Kamen Rider Agito.
Synopsis
After being saved by Ryo Ashihara, Masumi Sekiya and Katsuhiko Sagara decide that Gills possesess too much of a threat to them and must die.
Shouichi and the real Shouichi Tsugami meet face-to-face and talk about their one common link: late sister and girlfriend Yukina Sawaki, who was one of the first people with powers and committed suicide.
Plot
to be added
Cast
Guest Cast
Forms Used
Notes
Digital Releases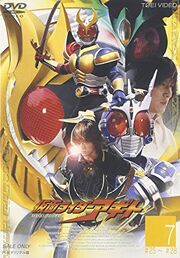 The DVD Release of Kamen Rider Agito Volume 7 features episodes 25-28.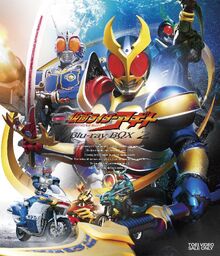 The Blu-ray Release of Kamen Rider Agito Volume 2 features episodes 17-35.[1]

References