Satoshi Morota (諸田 敏, Morota Satoshi) is a recurring director on the Kamen Rider Series, as well as the Super Sentai series. He also played the Commercial Director in Kamen Rider × Kamen Rider OOO & W Featuring Skull: Movie War Core, as well as the recurring role of Mr. Morota in Kamen Rider Fourze.
Directing credits
Acting credits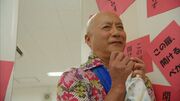 TV
Movies
Special
External links
Ad blocker interference detected!
Wikia is a free-to-use site that makes money from advertising. We have a modified experience for viewers using ad blockers

Wikia is not accessible if you've made further modifications. Remove the custom ad blocker rule(s) and the page will load as expected.