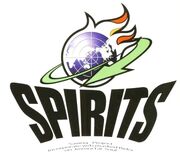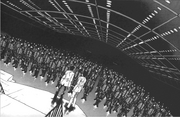 "Saving Project Incorporate with kamen Riders on ImmorTal Soul"
―message below the SPIRITS emblem
SPIRITS (スピリッツ,, Supirittsu) is a group of 2500 mercenaries hired to fight against the Badan Empire in Kamen Rider Spirits. Also known as Badan Hunters, the group was formed by Head Chief Sakuma, making Kazuya Taki its Captain, as back up for the Kamen Riders. Most of the mercenaries only took the job for benefits like money or a personal vendetta against Badan, not even caring about Japan or the Kamen Riders.
The name SPIRITS, as Annrietta Birkin tells Ryo Murasame, came from Taki himself. A message below the emblem (Saving Project Incorporate with Kamen Riders on ImmorTal Soul) shows highlighted letters to form the word SPIRITS.
Members/Teams
Gallery
Notes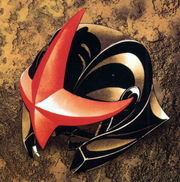 The Spirits' soldier's helmet design is an homage to Cross Fire.
Ad blocker interference detected!
Wikia is a free-to-use site that makes money from advertising. We have a modified experience for viewers using ad blockers

Wikia is not accessible if you've made further modifications. Remove the custom ad blocker rule(s) and the page will load as expected.