The Creation King's True Identity? (創世王の正体は?, Sōsei Ō no Shōtai wa?) is the fiftieth and penultimate episode of Kamen Rider Black. It sees the death of Whale Mutant and the revelation of the Creation King's true form.
Synopsis
Finally reaching Golgom's headquarters, Kohtaro confronts Shadow Moon a final time as the Creation King forces the former brothers to complete their final showdown.
Plot
to be added
Cast
to be added
Notes
A teaser trailer for Kamen Rider Black RX, premiering on October 16th, was shown at the end of this episode.
This episode marks the 400th episode of the Entire Kamen Rider Series.
Digital Releases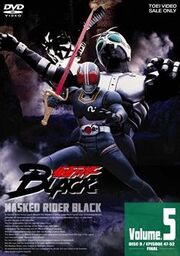 Kamen Rider Black DVD Volume 5 features episodes 47-51 & Kamen Rider 1 Through RX: Big Gathering.[1]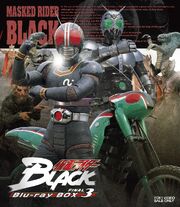 The Blu-ray Release of Kamen Rider Black Volume 3 features episodes 35-51.[2]

References