The Enemy Who Appeared (現れた敵, Arawareta Teki) is the thirty-third episode of Kamen Rider Agito.
Synopsis
The El of Water has possessed Masumi Sekiya and it's reviled that it killed the two Akatsuki-go members from Gills' Resurrection in her body without her knowing. The El of Water has now turned its sights on Agito.
Shouichi comes face to face with the El of Water and believes no matter what he cannot defeat it, becoming scared. He starts to question why he became Agito.
Plot
to be added
Cast
Guest Cast
Forms Used
Notes
Digital Releases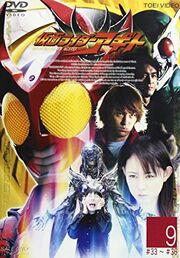 The DVD Release of Kamen Rider Agito Volume 9 features episodes 33-36.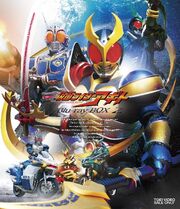 The Blu-ray Release of Kamen Rider Agito Volume 2 features episodes 17-35.[1]

References
Ad blocker interference detected!
Wikia is a free-to-use site that makes money from advertising. We have a modified experience for viewers using ad blockers

Wikia is not accessible if you've made further modifications. Remove the custom ad blocker rule(s) and the page will load as expected.