The Super Machine Legend is Born (超マシン伝説誕生, Chō Mashin Densetsu Tanjō) is the twelfth episode of Kamen Rider Black. It introduces the Road Sector, Kamen Rider Black's second motorcycle.
Synopsis
Kohtaro discovers the whereabouts of a missing biker, who is raising his son to ride and protect the ultimate bike devised by his father.
Plot
to be added
Cast
to be added
Errors
Notes
Digital Releases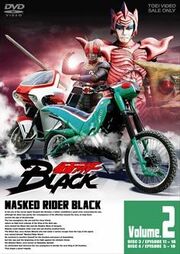 The DVD Release of Kamen Rider Black Volume 2 features episodes 11-22.[1]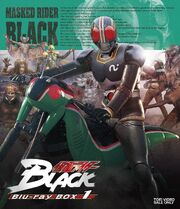 References
Ad blocker interference detected!
Wikia is a free-to-use site that makes money from advertising. We have a modified experience for viewers using ad blockers

Wikia is not accessible if you've made further modifications. Remove the custom ad blocker rule(s) and the page will load as expected.